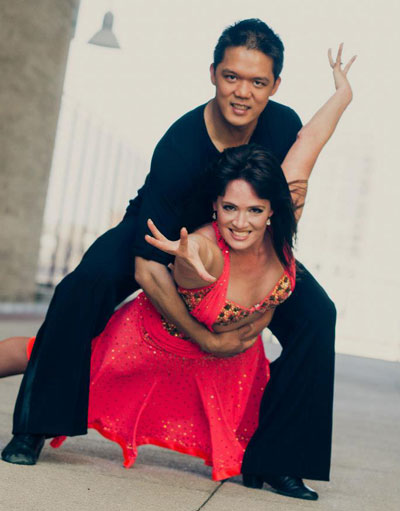 Superior Ballroom Dance Studio
The hardest step you will ever take in ballroom dance is the first step through the doors.  At Superior Ballroom Dance Studio, we hope to make that step as easy as possible…as well as the steps that follow!  We adhere to the strict philosophy that anybody can learn to dance with proper instruction, a little hard work and a lot of fun.
Have you been to several ballroom dance classes and never felt successful? We can help.
Have you always wanted to try ballroom dancing but never thought you could do it?  We can help.
Have you been looking for a new hobby that offers exercise, fun and socialization?  We can help.
Have you promised your spouse (or had your spouse promise you) that you would "eventually" learn to dance?  We can start your eventually today!
Are you scared to go onto the dance floor without a little liquid courage? Let us be your courage.
Do you already know some basics but haven't yet "felt" the dancing?  We can help you get there.
Do you want to decrease your chances of getting dementia?  We can help.
Are you looking for something to do as a couple that will give you something to do for the rest of your lives together? We can help.
We are Superior Ballroom and we want to help.
Find Us: 21 N Lake Ave, Duluth, MN 55801
Call Us: 218-348-1928
Email Us: info@superiorballroomdance.com